Chocolate Blueberry Paleo/Keto Brownie
It's cold and rainy. Nice herbal teacup is already waiting on the benchtop, waiting for a good friend…..that friend is a scrumptious chocolate brownie, home made without any grain, dairy or sugar. It's going to taste sooo good and be a well deserved treat.
Here it is. I don't make my desserts very sweet as my taste buds have adjusted to lower sugar levels over many years of eating for nourishment and health, so if you prefer a sweeter flavour you can double the maple syrup quantity or use 70% chocolate instead of 90% or add 1/3 cup coconut sugar.
If you are sticking to a Ketogenic diet, reduce maple syrup amount to 1 tbsp or if you are hard core, omit altogether for a more chocolaty bitter flavour.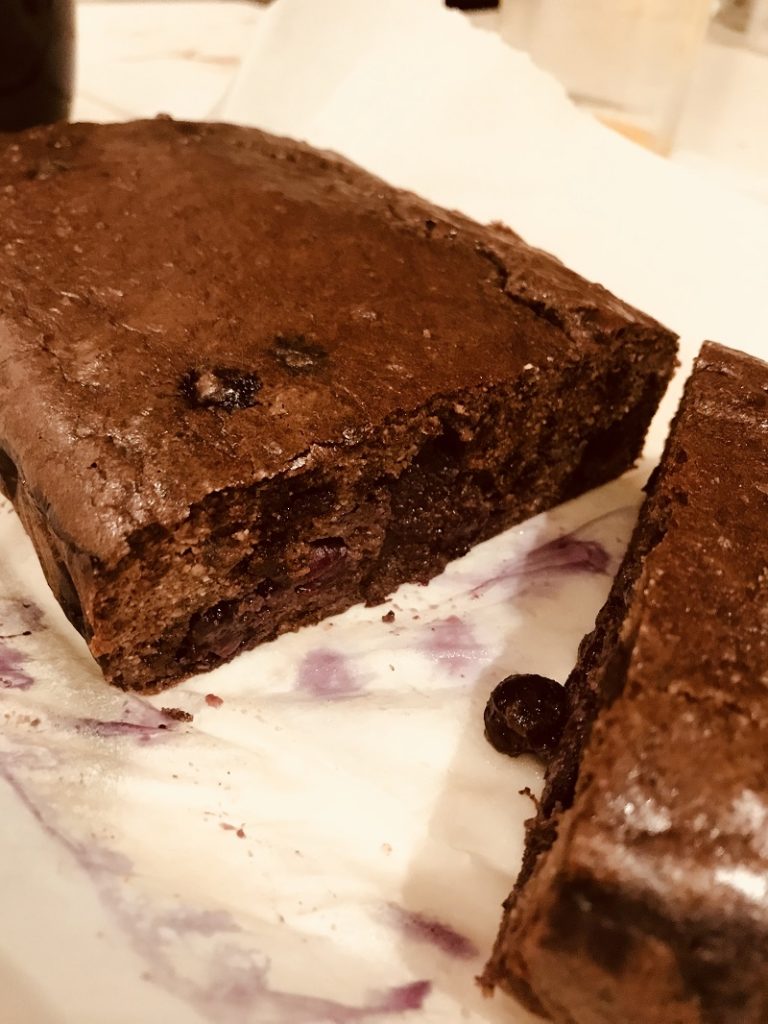 Ingredients:
3 eggs beaten in bowl
1/2 tin coconut cream
1 tbsp raw cacao powder
1/2 bar of Lindt 90% dark chocolate or other dark chocolate
3 tbsp maple syrup
1.5 cups almond meal
1/2 cup frozen organic (or fresh organic) blueberries
How to:
Pre-heat oven to 160C fan forced
To the beaten eggs add 1/2 can coconut cream and 1 tbsp cacao- beat until all mixed
Melt the chocolate in bowl over simmering pot until all melted. Mix in maple syrup and stir well
Mix 1 cup almond meal into choc mix
Mix 1/2 cup frozen blueberries into egg mix
Mix the egg mixture with chocolate mixture. Pour into a baking paper lined loaf tin
Bake on 160 for 40 mins or until crust is just firm
If desserts and sugar is something you are addicted to and it's creating health problems, give me a call to find out how I can help. Book your FREE 15min phone consult HERE.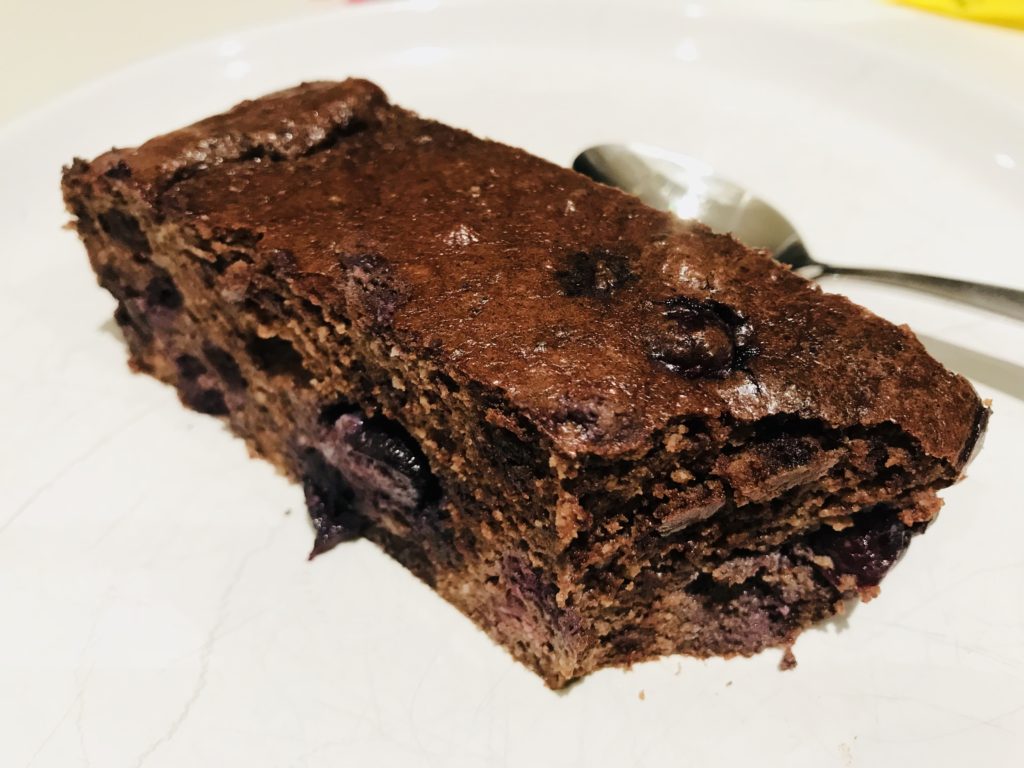 Share
Like what you've read? Sign up to receive regular articles on nutrition, recipes and more