GI Map Gut Testing: Finally Get To The Bottom Of Your Mood, Skin, Autoimmune, Metabolic & Gut Health Issues
If you suffer from gut issues like constipation, slow bowels, diarrhoea, bloating, gas, pain, food intolerances… You are undoubtedly feeling frustrated by the lack of answers to these problems in mainstream medicine.
Chances are you have done some basic tests or even an endoscopy and or colonoscopy to only be told you have IBS (Irritable Bowel Syndrome) and just to avoid your 'trigger foods'. Maybe you've been told you have 'leaky gut'. Perhaps it's SIBO. Maybe it's stress or 'all in your head'.
I adopt the strategy of 'Test, don't guess' when it comes to your gut health.
This is a far more reliable approach, and I honestly believe it's essential.
Gut microbiome testing
This is the missing piece to resolving gut health and many other issues. Understanding your gut function and microbiome and addressing the imbalances is key to recovery.
Gut testing has evolved tremendously over the last 5 years. State of the art tests are now available to practitioners that are extremely valuable in resolving gut issues and mood, skin, autoimmune conditions, chronic pain, and weight problems.
Numerous research studies link gut health to our brain and overall health (see a selection of studies in the links below).
However, not all gut tests are created equal.
Gut microbiome testing has become more common and more widely available.
Many of my clients come in with the results of a low-cost gut test they did online, usually asking: 'Now what do I do with these results?"
The problem with commercial microbiome tests is that they don't provide any functional gut markers and don't count the bacteria or parasites present. So, clinically, they are useless as you can't benchmark the progress of treatment or make comparisons.
I have been using the GI Map Gut Testing extensively in the clinic with brilliant results for correctly diagnosing and treating many issues that initially present as:
Irritable Bowel Syndrome (IBS): digestive problems like constipation, diarrhoea, bloating, gas, reflux, poor digestion, food intolerances, stomach pain, SIBO
Fatigue
Mood disorders: depression, anxiety, PMS
Skin conditions: eczema, psoriasis, dermatitis, boils
Autoimmune conditions: Rheumatoid arthritis, MS, Hashimoto's thyroiditis, etc
Metabolic and hormonal issues: overweight or heavy and painful periods
Chronic Pain issues: fibromyalgia, inflammatory pain
What is the underlying theme of these diverse health conditions?
The GUT and the INFLAMMATION in the gut.
The latest research links numerous health conditions to the inflammation and imbalances originating in the gut. GI Map Gut Testing provides a roadmap to understand what is driving  YOUR  specific health conditions.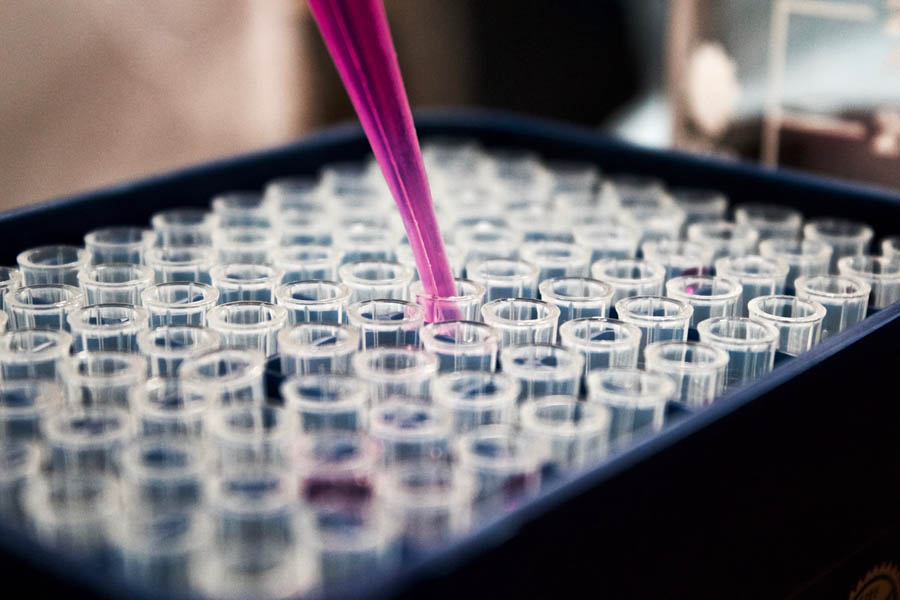 What makes GI Map Gut Testing different?
GI Map Gut Testing is a US-based, FDA-approved test that uses PCR-based technology and assay that major hospital labs use. PCR means it identifies the micro-organism's DNA, so it will be on the test if it's in your gut.
GI Map Stool Testing provides a range of markers that help us create a personalised treatment plan that targets the root causes of your issues. Understanding your microbiome and gut function makes it possible to make particular diet and supplement recommendations that facilitate healing much faster than working with symptoms alone.
Many of my clients have had previous gut tests done that have not identified their gut dysfunction or misdiagnosed the bacterial/fungal organisms, leaving their symptoms unresolved.
Functional Markers included in a GI Map Gut Test/Stool Test:
Calprotectin: a measure of inflammation in the gut. This can be a sign of Crohn's disease or IBD.
Pancreatic elastase: the level of enzyme activity- how good are your levels of enzymes that digest protein, fat, carbs and fibres. Your pancreatic function.
Secretory IgA: a great marker of the 'reactivity' of your gut immune layer, which represents the gut's first line of immune defence. This is important when evaluating food intolerances
Zonulin: a marker of leaky gut (intestinal permeability)
B-glucuronidase: a measure of re-circulating toxins between the gut and the liver. I often see this elevated with excess estrogen conditions and in people with poor detox function.
Steatocrit: the amount of fat in the stool- measures fat absorption
Gliadin IgA: an excellent measure of gluten intolerance
Bugs that trigger GI inflammation
The GI Map Gut Test Results list numerous pathogenic, opportunistic and beneficial bacteria and parasites, H.Pylori, candida and worms.
Helicobacter Pylori (H.Pylori): a full count including virulence factors- that tell us whether it's a pathogenic strain or not. GI Map is the ONLY test that can tell us whether your H.Pylori infection is problematic or not
Pathogenic bacteria: Campylobacter, C difficile Toxin A & B, E Coli 0157, Salmonella, Shiga-like Toxins, Shigella, etc.- usually picked up on 'that trip to X country with bad food'. A large percentage of IBS cases start with an infection like this
Parasites: Blastocystis, D. Fragilis, Cryptosporidium, Entamoeba histolytica, Giardia
Worms: Roundworm, hookworm, etc
Fungi/Yeast: including Candida
Opportunistic Bacteria: Streptococcus, Enterococcus, Pseudomonas, Staphylococcus, etc
Autoimmune Triggering bacteria: Citrobacter, Klebsiella, Prevotella, etc
Normal Gut Flora: Lactobacillus, Bifidobacter, Enterococcus, etc
You can read a detailed explanation, including scientific papers.
Snapshots of GI Map Gut/Stool Testing Results
(Copyright Nutripath Labs Australia)
How to get GI Map Gut Testing to improve your gut health:
The test can only be ordered by a qualified practitioner such as True Foods Nutrition. Interpreting the test results requires training in understanding gut bacteria, functional gastrointestinal health and clinical experience in treating microbiome imbalances. I have gained this training and expertise by undertaking formal functional medicine training with the US doctors who developed GI Map and Australian microbiome expert Dr Jason Hawrelak. Balancing your microbiome is detailed work.
Book your initial online consultation here.
The GI Map Testing kit can be shipped anywhere in Australia.
Following the initial consultation, I will order your test kit. The GI Map Test is easily done at home and requires a simple stool sample. The kit will arrive at your address. You take the sample, mail it back in the provided express post envelope and off it goes to the lab for analysis.
I will receive your test results back in roughly three weeks.
---
For a limited time, I'm offering a value package that includes the initial consult, the GI Map Gut Testing and the follow-up consultation for a reduced price.
---
From my clients who have experienced first hand the power of addressing their gut health with GI Map Gut Testing:
"I reversed my autoimmune condition, Psoriatic arthritis and psoriasis, through nutrition and lifestyle as well as addressing many gut issues such as SIBO, Candida overgrowth, Vit B deficiencies, etc, etc.
In doing so I also reversed all my other issues including chronic headaches, migraines, eczema, fatigue, brain fog, high cholesterol.
My Dr was annoyed that I wouldn't take Statins for the high cholesterol and puts my health improvement down to only the weight loss of 14kgs.
Seriously, if you want to get your health sorted take your health into your own hands. My 12 month journey so far has turned my life around. Learn and research the gut, gut microbiome, because it's all linked to the gut.
Go and see a Clinical Nutritionist like Maria from True Foods Nutrition and get to the bottom of what's causing your autoimmune conditions. It is reversible if you find the cause and where your body is lacking"
L. Nelson, Woolongong
***   ***   ****
"For 6 years I've suffered from stomach issues with various symptoms, including diarrhoea. The symptoms progressively got worse to the point of being debilitating. I was exhausted, lacked energy and this really affected my mood.
After visits to various doctors throughout the years, I was advised there was nothing to be concerned about as it could just 'be a bug' or 'I had a sensitive stomach'.
During my first consultation with Maria, I was blown away. A comprehensive assessment of my health and complete medical and family history was undertaken and after all these years someone had finally listened to me.
She immediately put together a tailored eating plan. As soon as I started the plan I stopped experiencing stomach issues.
Since then my nutrition plan has been continually modified to ensure my body can absorb all the nutrients and minerals I had lost during the 6 years of being unwell.
I undertook a range of tests that gave me the answers as to why I was so unwell and also undertook further thyroid tests as the doctors failed to advise me I had an under-active thyroid based on the results from my previous blood tests. My life and health has completely.
I feel healthy, I have energy again and no stomach issues. I'm thrilled that I can live my life feeling normal again and I truly think my nutritionist Maria is to thank and I will be forever grateful".
Y.Williams. Mascot
***   ***   ****
"Maria is incredibly helpful and I could not recommend her more.
She has helped heal my chronic eczema, as well as helping me thoroughly understand its causes.
I had spent two years going back to the doctor and given endless steroid creams, which masked the underlying problem.
I am so grateful to have found Maria; she is incredibly knowledgeable and has given me a real understanding of my body.
I am regaining full health and I feel so much better for it, mentally and physically (anxiety has gone and digestion is massively improved)".
F. Crichton, London, UK
***   ***   ****
It's time to finally get answers and take control of your health. Book in for the GI Map Testing package today.
Click HERE to book consult.
---
Share
Like what you've read? Sign up to receive regular articles on nutrition, recipes and more
Browse Posts by Category