Don't waste any more time, let's restore your health with evidence-based nutrition and functional medicine!
Book an Appointment Today
New Client?
Book an appointment with us using the online booking calendar below.
Please fill out this quick form and we will be in touch with a practitioner recommendation within 24 hours.
From Maria: I am currently not accepting new patients until May 2021. Please fill in the form above to go on the waiting list.
I encourage you to book an appointment with other practitioners on my team below.
Please book your initial appointment for nutrition and naturopathy with Elizabeth Cowley who is highly experienced and covers all areas- see info below.
Please book in with Scott Allerton for hypnotherapy, psychotherapy and stress reduction, see info below.
We highly recommend you start with our GUT HEALTH program that will help reset digestion, adrenals, hormones and mood issues as well as stress levels. Click HERE to start.
Existing Clients
Use the booking calendar below to book your follow up consultations with Maria, Elizabeth or Scott.
If you are unsure of which follow-up appointment you need, send me an email here to ask.
For details about consultation pricing and what is covered in each appointment, Click Here.
Book Your Appointment
True Foods Nutrition provides a range of services to restore your health and well-being holistically.
These services can be booked on the appointment scheduler below. Online/virtual appointments available.
Please note: Calendar times are in Sydney time (AEST). Please adjust for interstate and international time zones.
Maria Shaflender
Clinical Nutritionist, Clinic Founder and Director
Complex Chronic Health Conditions
Pyroluria/Pyrroles
Mental Health: Anxiety, Depression, OCD, ADHD
Gilbert's Syndrome
Chronic Fatigue
Gut Health Recovery
Thyroid and Hormones
Iron Deficiency
Autism Spectrum Disorders and all children's developmental disorders
Methylation Dysfunction
Hair Mineral Analysis
Functional Medicine Testing
Elizabeth Cowley
Naturopath and Herbalist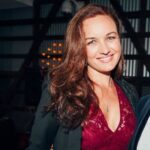 Herbal Medicine and Flower Essences
Fertility and Preconception, Pregnancy Support and Post-Natal Depletion
Vegan/Vegetarian Diets
Chronic Fatigue
Hormonal Health
Gut Health
Skin Conditions
Naturopathic Weight Loss
Hair Mineral Analysis
Functional Medicine Testing
Scott Allerton
Clinical Hypnotherapist, NLP and EMDR Practitioner. Mindfulness Stress Reduction Teacher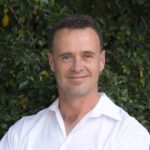 Anxiety and Panic
Chronic Pain
Excessive Stress and Nervous Tension
PTSD and Trauma
Anger Issues
Fears and Phobias
Chronic Pain and Fatigue
Gut Related Hypnosis
Emotional Eating/Weight Loss
What others are saying about working with Maria
"Maria has changed my life. I was going from doctor to doctor, having test after test, for years, with no solution in sight. Literally, within two weeks Maria has identified two genetic disorders (which has led to my whole extended family getting help) and set me on the road to recovery. I could not be more grateful." J.Lloyd, Bellevue Hill

"My 14 year old daughter has only been seeing Maria for 6 weeks and we have noticed a major change in her anxiety and state of mind, even the teachers at school have commented on the positive change. She has been able to come off the anxiety medication which she has been on for 6 years , something we have tried to do before without success. I definitely recommend Maria, her knowledge is amazing and accurate" R.Dunlop, St Helen's Park

"I started seeing Maria because I was having ongoing gut issues and I'd come to a dead end with my GP. After just one session Maria had pretty much worked out what was going on (and subsequent tests confirmed she was right!) A big part of my healing has been the installation of a new water filter at home (so my family and I now drink clean, copper free water) and there's no way a GP would've advised me to do this. Maria thinks outside the box and looks at your situation from an integrative point of view. She's also super smart and knows a lot about functional medicine…she basically picks up from where conventional medicine stops. Don't be fooled by the 'Nutritionist' label, Maria is so much more!" J.Stewart, Randwick

"Maria is one of the best nutritionists I've ever consulted. I could feel how passionate she is about nutrition. She is very thorough. I reckon my case is pretty complicated and she dealt with it exceeding my expectations (I have Crohn's, spondylitis, pyroluria and adrenal fatigue among other issues). Every single advice she gave me has been helpful. I would definitely recommend her". N.Paul. Maroubra

"Maria is the real deal. She takes a holistic approach and backs it with science to get to the root core of what's going on in your belly:) She will tell you all about the bad stuff in there and also the good stuff healing you from the inside out. Highly recommend working with this gifted lady". B.H. Bondi
"Maria is like an encyclopedia on all things nutrition! With her wealth of knowledge she has helped me with issues concerning brain fog, adrenal fatigue and hormones…not to mention that I've never eaten as healthy as what I do now thanks to her guidance with diet. Maria has a warm and nurturing approach which makes consultations enjoyable. I highly recommend her services." C.Tambouras. Paddington

"Professional, practical and holistic advice from someone who is genuinely interested in diet/nutrition and her patient's well-being. Highly recommended". N.Briner. Bellevue Hill

"Such a breath of fresh air. Maria is thorough in her investigations, testing before and after supplements to make sure she is on the right track. I never feel like what I am doing is a waste of time, we have clear figures to show the benefits. So happy I found her!!" C.B. Double Bay

"Maria is amazing, she has changed my life. I was on the medical merry go round for 27 years, constantly in and out of hospital, having monthly infusion treatments. Over the many years of ill health, I have tried just about everything. Then by chance I met a woman who recommended Maria to me.So thought I would give Maria a go. I no longer have to have monthly infusion treatments, haven't been in hospital, I'm off 13 different medications, lost weight, feel better and apparently look better too. Everyone thinks I look like a different person. Maria is so knowledgeable on how all the systems in the body work, Maria reads your blood tests and explains exactly what's going on and importantly why. It all makes sense and if you give it a go and stick with what Maria says you will see amazing results. If you do find sticking to a specific diet or have cravings for "naughty" things, tell Maria because there will be a reason for that too. I can't rave or recommend Maria enough". T.Perry, Randwick

"Maria is awesome! She changed my life, gave me so much knowledge about what I should be doing, never dismissed my issues like most practitioners did although I was clearly a complication! Am so glad I followed your advice on everything, tried out the detoxes and lifestyle changes, understood a lot about nutrition. Most of all, Maria gave me the hope that I can be cured, that there is a future for me and was really patient with me. Of everything else, she always made my day when I had a call with her I know that I will have a smile on my face that day! I am glad am able to say all this in the past tense and it wasn't possible without you! Best decision I ever made!" S.V.B India

"For 6 years I've suffered from stomach issues with various symptoms, including diarrhoea. The symptoms progressively got worse to the point of being debilitating. I was exhausted, lacked energy and this really affected my mood. After visits to various doctors throughout the years I was advised there was nothing to be concerned about as it could just 'be a bug' or 'I had a sensitive stomach'. During my first consultation with Maria I was blown away. A comprehensive assessment of my health and complete medical and family history was undertaken and after all these years someone had finally listened to me. She immediately put together a tailored eating plan. As soon as I started the plan I stopped experiencing stomach issues. Since then my nutrition plan has been continually modified to ensure my body can absorb all the nutrients and minerals I had lost during the 6 years of being unwell. I undertook a range of tests that gave me the answers as to why I was so unwell and also undertook further thyroid tests as the doctors failed to advise me I had an under-active thyroid based on the results from my previous blood tests. My life and health has completely. I feel healthy, I have energy again and no stomach issues. I'm thrilled that I can live my life feeling normal again and I truly think my nutritionist Maria is to thank and I will be forever grateful". Y.Williams. Mascot
What others are saying about working with Scott
"Scott is an amazing and patient master of his craft. I've been to a number of hypnotherapists and they don't even come close to his skill set, his understanding of the brain/body connection and his genuine level of empathy and desire to help their clients. During my latest hypnotherapy session.. I had such a release of built up stress and associated trauma that I experienced huge shifts in my muscles that were holding the stress (jaw muscles) – the experience and the resulting breakthrough is nothing less than extraordinary!" – Lui Chaosillator

"I began to see Scott as part of wholistic approach to manage my Depression and Anxiety that are driven by Panic Attacks. Scott is very empathic and totally understands how debilitating this condition can be. The tools provided by Scott and the sessions have definitely assisted me on the path to recovery." – Colin H

I have suffered with anxiety amongst other battles all of my life, but always swept them under the carpet. After having a major shutdown, i contacted Scott at Sydney Integrative Hypnotherapy and he went above and beyond to help me get through, explaining in detail what was happening, why it was happening and how to lead a life free of anxiety disorders. I still have bad days sometimes, but i am 1000 times better then i have been in many, many years. Thank you Scott.. for guiding me, and giving me the skills i need to be a successful parent and overall person. Highly Highly recommended!!!! Monique D

Scott is an intuitive, gifted and attentive practitioner. His hypnotherapy sessions work to re-program bad habits, re-train the brain away from anxiety and depression as well as instill positivity and mindfulness. His sessions are life-changing. Highly recommended. Maria S

Scott offers a life changing experience I can not recommend highly enough. He has shown me a whole new level of consciousness and mindfulness which makes you see life through a complete different lens and shows you what happiness and presence is supposed to feel like. He gives you tools for life which you will be able to apply in so many different situations which can literally save you. Thank you Scott for everything is all that is left to say Isabel W