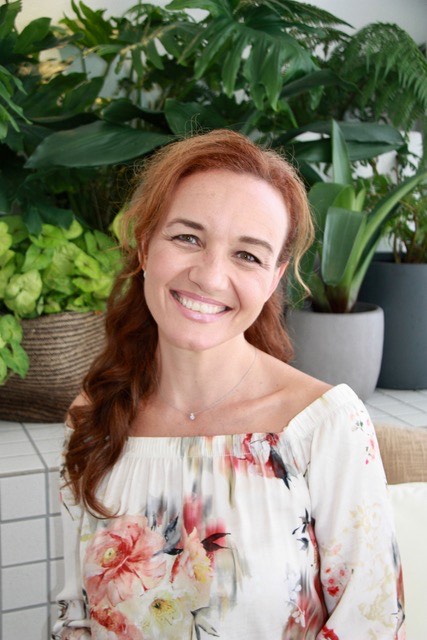 Elizabeth Cowley
Naturopath & Medical Herbalist
Elizabeth is a highly experienced naturopath and herbalist who achieves profound health results for her clients.
Using herbs, flower essences and nutrients to re-balance and restore, Liz is an
empathetic and intuitive clinician.
She is also highly proficient in all functional medicine testing and hair mineral analysis.
Elizabeth blends a warm engaging manner with her passion for natural health. She carries this passion through to her personal life sustaining a healthy balanced green lifestyle, spending time with her daughter, family and friends and enjoying the great outdoors, travel, art and further studies in traditional healing techniques and mind-body medicine.
Private health rebates may apply, please enquire at your appointment.
Liz is an incredible naturopath, nutritionist and healer. She was one of my key coaches in  my campaign to become a world champion! Together we did it! Highly recommended!
B. Zanesco
VIEW TWEET
Liz is caring, knowledgeable, and her approach is very individual and specific to what the individual needs based on their environment, stress, career, hobbies, and lifestyle. Would highly recommend her to any of my friends and family looking for an excellent Naturopath.
J. Moncrieff
VIEW TWEET
Special Interest Areas
Gut Health
Hormonal Health
Mental Health, anxiety and mood imbalances, Pyroluria
Fertility
Preconception care, Pregnancy support
Post-natal depletion
Paleo, Keto, Vegetarian and vegan diets
Skin conditions
Naturopathic weight loss
Fatigue
Qualifications
Elizabeth Cowley is a fully qualified Clinical Naturopath and Medical Herbalist with qualifications in:
Bachelor of Health Science (Naturopathy) – University of New England
Advanced Diploma Naturopathy – Nature Care College
Diploma of Nutrition – Nature Care College
Diploma of Remedial Massage
Cert IV Training & Assessment – Inspire Education