The DUTCH Test Hormone Package is perfect for you if you have ever felt like you are a slave to your hormones!
Many women we see in clinic suffer from hormonal dysregulation and the effects of this are far-reaching, which is why we've developed this Package.
This is because hormones dictate your mood, your weight, your energy, and your sleep.
So when they are dysregulated it is common for women to often experience:
stubborn weight gain
bloating and indigestion or food intolerances
periods with pain, heavy flow, irregularity
mood issues that range from irritability to turning into a 'monster' that is impossible to be around with
depression and anxiety that can last for up to 2 weeks of the month
frequent waking at night or insomnia
sugar and/or salt food cravings that are impossible to control
hair loss
fatigue that creates dependency on caffeine and alcohol
low libido
memory and attention problems
frequent stress and overwhelm
peri-menopause or menopause
diagnosed PCOS (Polycystic ovarian syndrome)
Wouldn't this make you feel like tearing your hair out?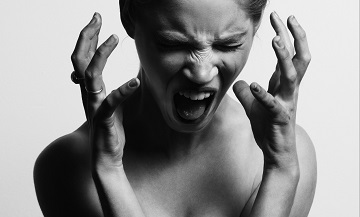 No, this is NOT normal
Can you tick off more than 2 items on the list above?
Have you gone to your regular doctor and had some blood tests done to only be told 'everything is normal' when you are experiencing most of the above?
Then this is the package for you.
Our unique treatment strategies that address your dysfunctions as found on the DUTCH test have been tried and tested time and time again with our clients that were experiencing major hormonal dysregulation with brilliant results.
From our clients who have experienced first-hand the power of Dutch Testing
"Thank you so much for listening to me when I first presented at your clinic. You were thorough with your testing and evaluation, and as a result, you got to the root of my problem rather than treating my symptoms.
Never did I believe that hormones and stress could play such a pivotal role in my general health and well-being. In less than 8  months, the goitres in my thyroid halved in size, and I lost over 10kg. That was all due to hormone testing and diet changes that you recommended.
I've learnt a lot through our consultations. The most notable lesson for me is that cookie-cutter approaches don't work – especially for us females. We're all individuals with different genetic and hormonal make-ups.
I would have no hesitation in recommending your service to any friends and family who are looking to better their health and well-being.
Thanks for helping me get back on track!" – J.F., Gold Coast
"Maria is like an encyclopedia on all things nutrition!
With her wealth of knowledge she has helped me with issues concerning brain fog, adrenal fatigue and hormones… not to mention that I've never eaten as healthy as what I do now thanks to her guidance with diet. Maria has a warm and nurturing approach which makes consultations enjoyable. I highly recommend her services." – C.T., Paddington
Your DUTCH Test Hormone Package includes:
Initial consultation (60 mins) with Clinical Nutritionist and Naturopath Elizabeth Cowley or Clinical Nutritionist Toni Chambers. All consults are conducted online via Zoom or phone. During this session, we review your health history, current symptoms and concerns as well as lifestyle and dietary habits and discuss your health goals. We formulate a strategy together that will address each of your health goals. Prior to the consultation, you will receive an email with a health history intake questionnaire and a 3 day food diary.
DUTCH® (valued at $422) complete hormonal and adrenal urine test that will provide all the female hormones (estrogen, progesterone, testosterone) and their metabolites, your cortisol (stress hormone levels) and your mood chemicals
1x 45min follow up consult 4 weeks later to go through DUTCH test results and fine-tune program as well as formulate a treatment plan
Once you have purchased the package, we will be in touch to book your initial appointment
More about the DUTCH test HERE
Regular price: $852
Special package price (upfront online purchase only): $819
Feel free to contact us to find out if this is the right program for you.