7 Reasons Why Keto is Probably Not For You
I regularly see clients who have tried a ketogenic diet for weight loss and have managed to create metabolic damage that will take some time to resolve.
Ketogenic diets have become popular and are actually the choice diet for many functional health practitioners. They have many documented benefits for neurological conditions such as epilepsy and Alzheimer's and can be used successfully to address weight issues in some people.
I am sure there are people out there who have improved their glucose tolerance and lost weight by significantly reducing carb intake and increasing fat intake to 60-70% of their diet. However this has not been my personal experience or that of my clients.
In this blog I will specifically focus on keto for weight loss.
I first experimented with a high fat diet about 6 years ago when I was very much into fermented foods and was convinced that raw dairy kefir was the answer to all my gut and weight problems (like so many others). So off I went, fermenting my kefir at home and drinking litres of it.
I felt great for about a month, didn't lose any weight however, but thought I was doing my gut a great service by eating all this 'good bacteria'. Little did I know that I was ruining my metabolism. I was already a slow metaboliser who struggled to digest large amounts of fat (which I learnt later through hair analysis and gut testing). After that, my energy and my weight went downhill and I am STILL in the recovery phase.
I remember this time of my life as a distinct shift towards putting on weight and not being able to lose it. The high fat dairy consumption was slowing my metabolism even more and basically putting me in hibernation.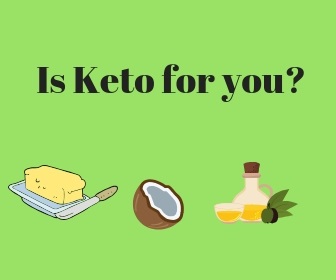 7 reasons why Keto won't work for you and why it's important to find a more balanced approach to weight loss.
1) You are a 'slow' metaboliser
If you have spent many years trying different diets and find it very hard to shift ANY weight there is a very high chance you have a slow metabolic type. This is determined not just by how quickly you burn calories but mostly by your nutrient turnouver.
Most women I see are extremely depleted in essential minerals, vitamins and essential fats. I determine the metabolic types via bloods and hair mineral analysis. The vast majority of my clients are slow metabolisers. This means that their adrenal and thyroid function is low (due to stress, poor self care, poor diet, etc etc) and if your thyroid and adrenals are already slow, then keto will make them SLOWER.
FAT IS HARD TO digest and slows the metabolic rate. I see women who are slow metabolisers particularly struggle with keto.
2) Your thyroid function is sub-optimal
This is extremely common and I talk extensively about poorly diagnosed (or often completely medically undiagnosed!) thyroid conditions. Just because your TSH looks good on bloods does not mean your thyroid is working optimally.
If you struggle with weigh gain, are always cold, have low mood or depression, retain fluid, struggle to get going in the morning or are relying on caffeine to feel normal -chances are your thyroid is not working as it should. This is so common I see it in clinic on a daily basis.
What happens when we go on keto with a slow thyroid is it becomes even slower! I have catalogued this on myself and several clients with a direct 'before and after' TSH, T3 and T4 blood test after 1 month on keto. Without fail, all 3 markers come out worse after 1 month on keto and clients are reporting feeling more tired and put on more weight!
T3- the active thyroid hormone relies on a reasonable amount of carbs (as a generalisation I find 100-120g per day from wholefood carbs) to function well. There are many functional health practitioners who have documented the negative metabolic/thyroid effects of severe carb restrictions- I'm adding some links for further reading at the end.
3) You value your digestive system
If this is already sub-optimal and you struggle to digest fats, PLEASE do not go on a keto diet! this is not safe for your liver and will make you feel so much worse.
Many people these days have a very sluggish liver and gallbladder function due to genetics and poor diet as well as again- stress.
When your stomach acid is reduced due to poor nutrient status and stress, the food is not properly broken down before it enters the small intestine and signals the liver to release bile. Undigested food changes the subsequent steps in the liver/bile production and release and over time leads to conditions such as leaky gut and SIBO which slow the metabolism and nutrient absorption even further. More about that HERE.
4) High fat diets increase toxic LPS
Studies* have shown that excessive fat intake increases the amount of bacterial toxin LPS (lipo-poly-saccaride) in our gut. LPS is a bacterial toxin produced by dysbiotic ('bad') bacteria that increase intestinal permeability (leaky gut) and lead to all sorts of inflammation.
The more fat we intake, especially saturated fat (yes that includes coconut oil), the more LPS accumulate, perpetuating gut problems as slow metabolism. Catch 22.
Carbs provide material for the mucous layer of the gut and this is one of their very important roles.
5) Too much carb restriction
By severely restricting carbs we are severely restricting fibre. Fibre intake has a direct correlation with bowel and overall health and this has been extensively documented for decades. Cultures who have higher fibre intakes have lower rates of cancers, particularly bowel cancer and higher fat intake cultures (the western ones) have higher cancer rates.
There are many factors here to consider, eg: the quality of fats is important etc however the basic point is- keto restricts fibre from fruit and veg that is essential for gut health and subsequently overall health.
Good bacteria who feed on fibre produce short chain fatty acids- these are highly anti-inflammatory and most people's gut tests that I see are very deficient in short chain fatty acids due to insufficient pre-biotic fibre in their diet.
6) Overdoing coconuts
The enormous amounts of coconut foods in the diet are completely incompatible with most people's ancestry- unless you are Indian, Fijian, islander, etc- your tolerance for coconut foods especially the fats is going to be VERY low! Just think about it- there are no coconuts growing in Europe or the Mediterranean or the Middle east!!
It's hard to achieve the high fat % on the diet without a fairly high intake of coconut foods. When I was personally doing my keto experiment I found I struggled to get to the 60-70% fat calories without adding in coconut milk and cream.
These foods are not ancestral for me (and for most of my clients) and given my gut and liver health are very difficult to digest. I quickly put weight on and lost energy on my high coconut diet.
7) If you ever decide to come off Keto the struggle will be real
Keto can be very tricky to sustain socially long term and when those successful on it decide to re-introduce carbs (even fruit and starchy veg) they find that metabolic shift very challenging in the glucose starved body. Weight gain is common at this stage.
To summarise:
Experts in the field of dietary interventions recommend keto diets for those with complex neurological conditions and there is some evidence for keto in metastatic cancer (this also is controversial). That's it.
Negative alterations in metabolism following Keto can be long lasting and you can't just switch your metabolism back off. It's a lot of work.
There are many other ways to lose weight that don't compromise your metabolic and digestive health that can be targeted specifically for your metabolism, genetics, health goals etc.
If you are adamant to try Keto I absolutely recommend consulting a nutrition professional who is well versed in metabolic typing and understands thyroid, adrenal and genetic factors.
To determine the best individualised nutrition strategy for you, click HERE to book a consult.
Further reading:
*https://www.researchgate.net/publication/227708196_Influence_of_a_high-fat_diet_on_gut_microbiota_intestinal_permeability_and_metabolic_endotoxaemia
https://www.amymyersmd.com/2018/03/try-keto-diet-hypothyroidism/
https://www.phoenixhelix.com/2015/06/06/episode-20-ketogenic-diets-with-terry-wahls-and-paul-jaminet/
Share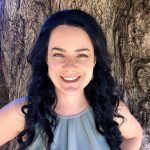 About Maria from True Foods Nutrition
Maria Allerton is a fully qualified Clinical Nutritionist who runs a busy Health Clinic in Sydney. Maria uses a functional medicine approach to find the real causes of illness. She is a firm believer in the principle of 'food as medicine' and focuses on diet, nutrients and lifestyle when addressing the conditions of her patients.
Like what you've read? Sign up to receive regular articles on nutrition, recipes and more
You may also enjoy reading
Browse Posts by Category