Kids Good Stuff – Multinutrient Smoothie Mix Wild Strawberry
225g (15 Servings) Multinutrient Smoothie Mix Wild Strawberry – Gluten-free, dairy-free, peanut-free, GMO-free, vegan. Stevia sweetened.
Looking for a nutritional boost for kids? Ensure their immunity is functioning optimally with this new and balanced nutritional formula.
Many of my clients struggle to get enough nutrients into their kids, despite their best efforts at optimal nutrition- many kids still end up picking out the green bits out of their food! The other issue is that our soils have become so depleted that it's difficult to obtain optimal levels of vitamins and minerals despite our best efforts, even with organic food. I find it important to provide kids with well rounded nutrient supplements that are going to give them a health 'baseline'.
Made from real food, free from all common allergens and absolutely zero bad stuff, the product is naturally good, easy-to-use, delicious and perfect for all ages four and up.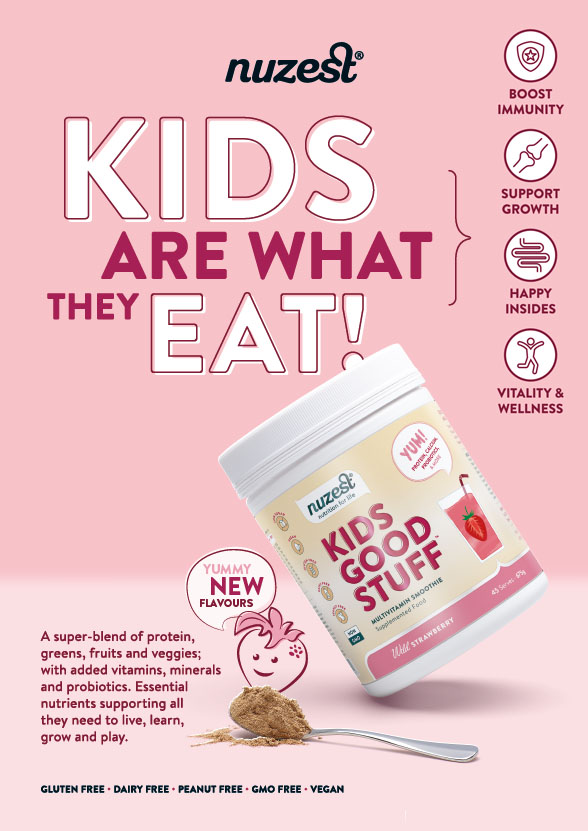 Kids Good Stuff is a great way to help your child get the nutrients they need to keep them happy and healthy from the inside out.
Kids Good Stuff is not a substitute for healthy, balanced meals, but is a daily supplement to help fill key gaps in the diet of growing, active kids, so they can be at their best.
Built on a foundation of nutrient-rich wholefoods including microalgae, mushrooms, vegetables and high polyphenol fruit and berry extracts, Kids Good Stuff provides the all-important armoury of phytonutrients, trace and ultra-trace minerals necessary for proper absorption and utilisation of the vitamins, minerals and other isolated nutrients used to fortify the formula.
In addition, enzymes, soluble fibre and macrobiotics support digestion and the microbiome and immune and inflammatory modulation, while herbs and other ingredients supply nutrients to support the innate immune, digestive and excretory functions of the body. The blend of ingredients produces a powerful synergistic effect of nutritional benefit.
Tasty enough for fussy eaters
Optimal minerals for strong bones
Pro and pre-biotics for optimal gut health and immunity
Mood supporting vitamins and minerals
There are other flavours available for those kids who aren't a fan of Strawberry 🙂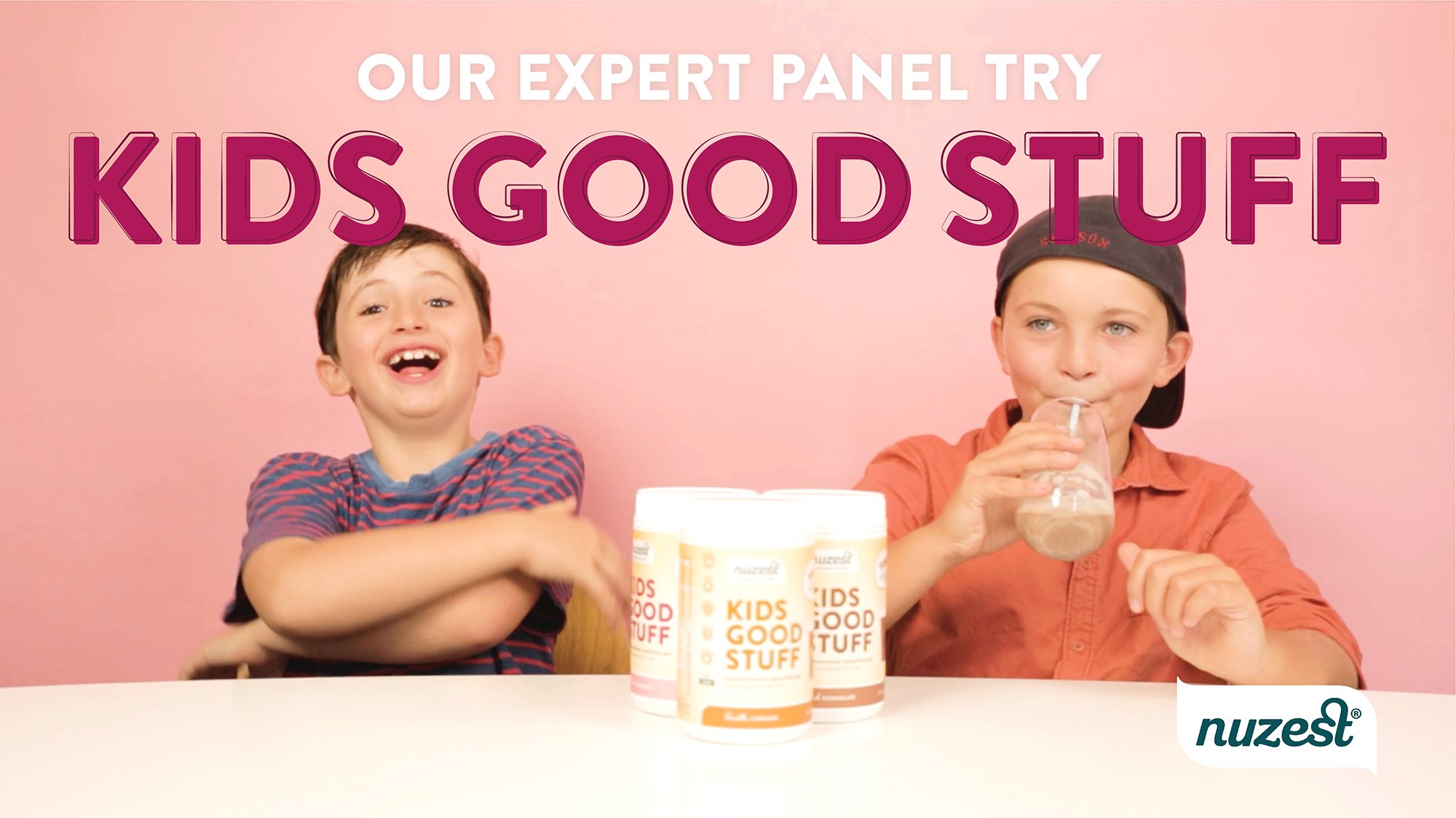 Kids Good Stuff – Multinutrient Smoothie Mix Wild Strawberry Product Ingredients: